The Sharda Charitable Trust founded by Halima MacEwan in 1987.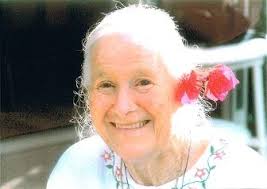 Halima was always a seeker of truth, with a strong connection to her own inner guidance. Her shining spirit and beaming smile inspired a network of people who helped bring her visions and dreams into fruition.
Halima's Dream
Halima was told, "Perhaps one day there will be a centre in New Zealand which embodies the ideals of love, harmony and beauty; where the Divinity of man, the brother/ sisterhood of humanity can be realized, where service to  Humanity may be seen as a way of life which not only fulfills the life purpose of an individual, but which happens to make the world a better place for others.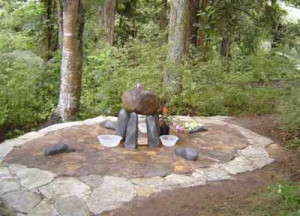 The Sharda Centre seeks to realize and spread the knowledge and experience of unity, love and wisdom. It aims to bring together all people through the creative arts, music, craft, painting sculpture, dance, drama, ritual and sharing of ideals. It is an ideal environment to help our children grow and flourish in harmony and love and to promote the health and well being of all people and all interconnected life-forms living on our beautiful planet.
A Message to Young People
"I want to finish my story with a Message to Young People. Don't be afraid to  speak out. Hold your head up. You are a Divine Being. You are children of the Universe. Remember always that you are beings of light, . Each one of you is unique, and important. Without you there would be a gap in the whole manifested Universe. Look out at the stars at night. You are an important part of it all. You matter. The universe cares about you and made you through Love. It does matter who you think you are because you are as small or as tall as you think you are."  Halima
Share your Memories of Halima.  Open invitation to anyone who has known or met Halima. Sharing how Halima affected your life. Helping Sharda to clarify its direction for the future. Halima MacEwan came to New Zealand in 1964 & has had an impact on many peoples lives & journeys. Some of her roles were: Facilitator of festivals & gatherings, market gardener, dancer, healer, wedding celebrant, teacher, guide & friend. Video & audio taping will be available-bring your photos & mementoes of Halima! Come any first weekend of the month and stay overnight for Universal worship the following day. Accommodation available Friday & Saturday nights $35 per night. Phone Fe 021 1466 209 or email shardacentrenz@gmail.com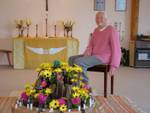 Halima videos:
Halima talks about gender and the soul