Happy New Year
We begin the New Year with pure heart and clear conscience, with courage and hope.  
 Welcome to The Sharda Centre
For Retreats, Conferences, Workshops, & Gatherings.
 The Sharda Centre is a place of peace where one may attune to Nature and refresh the Spirit, away from the stress and demands of today's busy life. Nestled in a secluded section of rural Tuakau, with native bush walks, stream, waterfalls.
Dedicated to the educational, cultural and spiritual needs of people today, it upholds the ideal of Love, Harmony & Beauty in all aspects of life, with all people, and within the realms and rhythms of Nature.
In the pressures and stress of the modern world, there is an increasing need for places of quiet beauty where people may go to be refreshed and renewed. The Sharda Centre offers such a venue.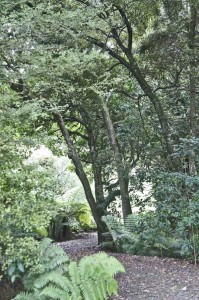 The Sharda Centre is a registered Charitable Trust which operates on the principals & ideals of selfless service & donations.  Offers of Time, Goods or Services are always needed & very much appreciated. If you would like to volunteer your time, skills or goods, please contact The Sharda Centre (09) 236 9083
The ideals of The Sharda Trust,  stresses the unity at the centre of all life, and the understanding of that unity common to all. The Sharda Centre respects and honours all religions & sacred traditions.
Come Commune & regenerate with Nature in our beautiful bush.